Divorce and Mediation Attorney
Serving the San Francisco Bay Area
Sheila M. Harrington
Attorney at Law
Native to the San Francisco Bay Area, Sheila M. Harrington is passionate about serving her community through exceptional legal support. She offers guided mediation services for couples navigating divorce, among other essential family law services. Contact Sheila today to experience the difference she can make in your new chapter of life.
About Sheila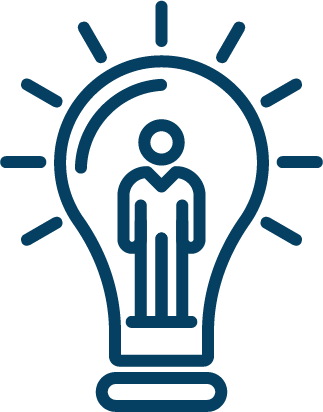 Why Work With
Attorney Harrington?

Anyone Is Welcome in Her Office
Everyone deserves a caring professional when they're going through a difficult time. No matter what your situation entails, Sheila is here to help.

She Strives to Find Creative Solutions
Your legal agreement should be as unique as you. Attorney Harrington is dedicated to building you a custom solution that propels you forward.

She Has Over 30 Years of Experience
Don't choose just any divorce attorney — choose one that you can trust. With a career spanning over 30 years, Sheila represents her clients with skill and care.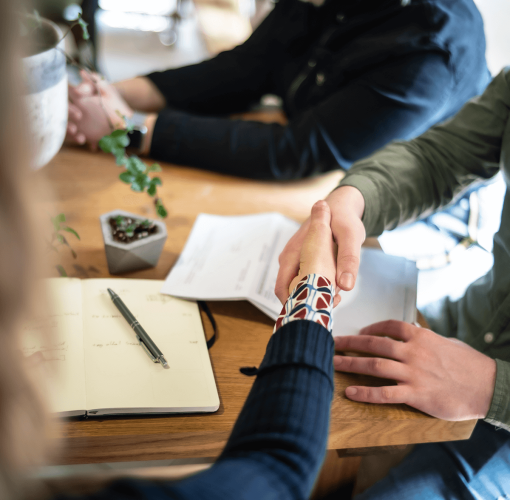 Testimonials
Sheila was kind enough to let me know this is not an area of law she practices and spent time referring me to two other attorneys she felt comfortable with their work and demeanor. in the short conversation i had with her, i felt comfortable going back to sheila if i needed her services. sometimes good people deserve positive feedback! thanks for pointing me in the right direction sheila!
Shelia called me up today which was quick.
She did give me some info free of charge over the phone.
My situation cannot use mediation because my estranged husband
is not an honest person. Thank Sheila for a quick response.
My wife and I worked with Sheila to draft a prenuptial agreement and she made it incredibly easy and straightforward. She was great at listening to how we wanted to set things up and also provided a ton of helpful guidance and education to further steer us in the right direction.
What I admired most though was this was the free half hour consultation- she did not attempt to stretch the time out or state I should come back, or accept my offer for payment for her time and advice. She stood by her principles that it was a free consultation. This is the mark of a true, sincere, honest professional. She weighed my case through legal and moral lenses and directed me to what was best for me.
One of the best things about Sheila is how quickly she responds. She actually answers the phone in her office. She responds to emails even at night. She let me know ahead of time if she was not going to be available. Although I was tense about the prenup, Sheila's responsiveness put me at ease. I felt like I was in good hands and that she had the process under control. She was also willing to work within a very tight timeframe that fell over the Christmas holiday. Even on Christmas Eve she was revising documents.
Over ten years ago my wife and I worked with Sheila Harrington to mediate our divorce. I wanted to comment on just how "lasting" the mediation was. [...] Here we are several years later and my ex-wife and I have a good relationship thanks to those facilitated discussions many years ago. I highly recommend Sheila to get through a divorce and to help build the foundation for a future relationship with your ex-spouse.
Oh Sheila, my angel! While I am not a licensed attorney, I do craft and review complex legal government contracts for a living and know excellence when I see it (not all lawyers are exellent...remember that and always perform due diligence) - Sheila is PHENOMENAL!
I highly recommend Sheila Harrington as a top-notch mediator. I was a client of Sheila's over a protracted mediation period, more than 2 years, and she consistently was prepared to move to the next step of negotiation when the time was right.
Sheila is absolutely wonderful! She is patient, understanding and caring. She helped me get through a very difficult time when I really some needed advice. If more attorneys are like her, I am sure there would be a lot less 'bad lawyer' jokes out there. I would highly recommend Sheila if you need an attorney skilled in family law and mediation!
Sheila was professional and thorough in her work. She made me feel comfort and confident about my decisions by educating me on relevant legal practices. I never felt pressured to make certain choices.
Take The First Steps
Learn More About
Sheila M. Harrinton
& The Mediation Process
Empower Yourself and Your Future Through Mediation
When it comes to your future, your opinion matters most. Divorce and mediation attorney Sheila M. Harrington has the experience and legal knowledge to protect your rights and help guide you toward your goals. Ending a marriage is never easy, but you can find empowerment through mediation. With Attorney Harrington as your guide, you will be able to build a solution that protects your rights and assets as you transition into a new phase of life — all without having to step foot in a courtroom.
To maintain total authority over you and your former spouse's property division, seek out the divorce and mediation services of Attorney Harrington. She also assists engaged and newly married couples with prenups and postnuptial agreements. No matter what your legal needs are, the Law and Mediation Office of Sheila M. Harrington can lead you toward tailored results that align with your best interests. She serves those in Redwood City, Palo Alto, Mountain View, San Jose, San Mateo, and throughout the San Francisco Bay Area.